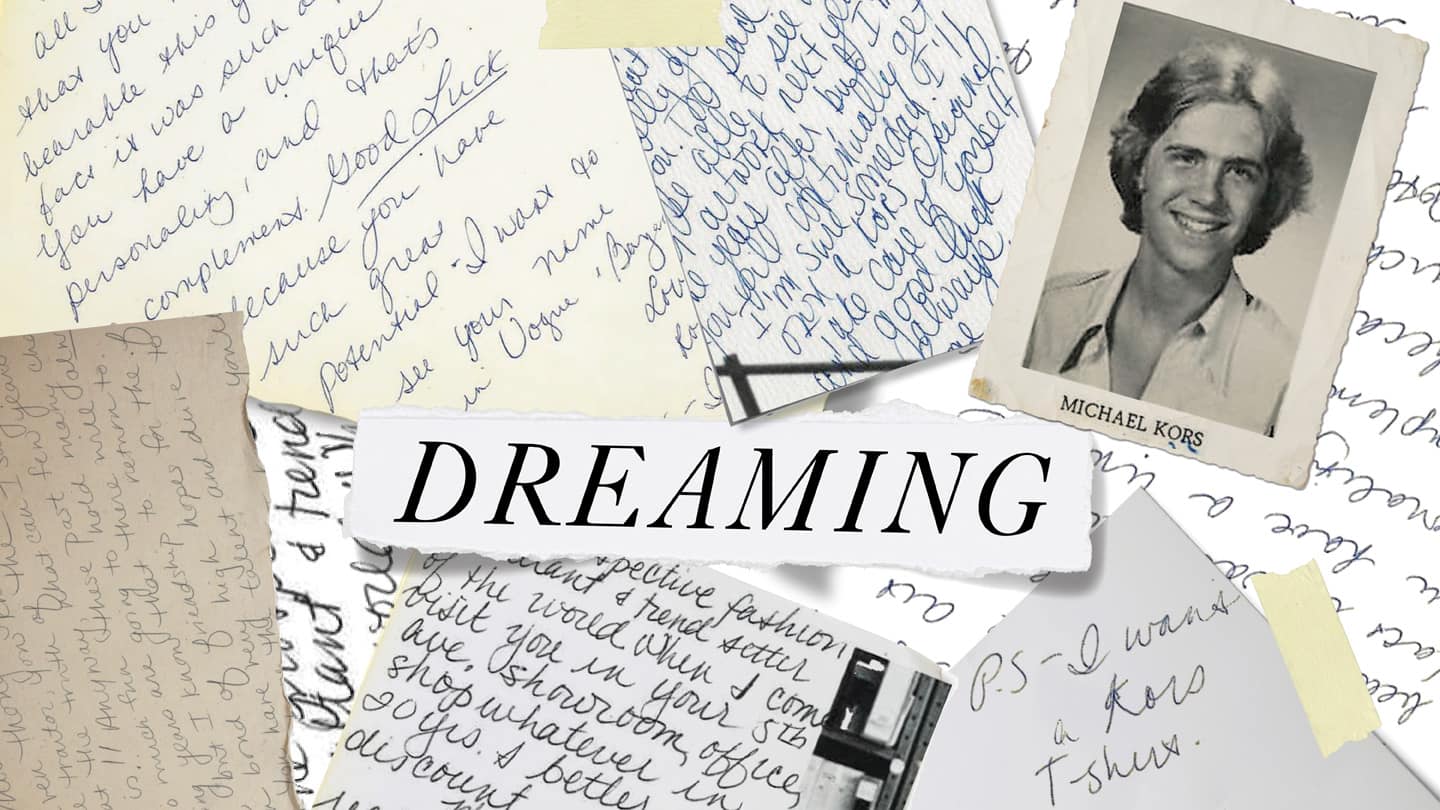 Michael Kors Collection
The Future Is Now
"When I come visit your 5th Avenue showroom, office, shop, whatever in 20 years, I better get a discount," reads a note in Michael Kors' high school yearbook. "I'm sure one day, I'll own a Kors original," says another. As students across the country participate in online graduation ceremonies this month, Michael was inspired to read back over these and the countless other prophetic messages from those who knew him before the rest of the world would.
"Everything I dreamed of in high school came true."
— MICHAEL KORS
In my memory of being a teenager, it was a time I thought of anything as possible," he says. Turns out, it was: Michael made good on all those predictions written by his high school peers. "In the back of my mind I always knew I'd be a fashion designer. By the time I was 11, there was really no question," says Michael, who helped his mother redesign her wedding dress at the age of 5. Proof for all the grads out there that every great success starts with a dream.
Michael Kors sketching in high school